I made some pizza, this was all stated when people kept mentioning pizza within earshot and Facebook shot of me. Suddenly I had to have pizza. Of course, nothing is ever simple around here. Since I am terrible at keeping a sourdough starter alive, I have been playing around with preferments for dough. Not unlike a Biga, but, with a slightly longer process in my case.
It starts with 1 package of commercial bread yeast, 1 teaspoon of fine sugar and 1 cup of warm water. This is all mixed together and allowed to sit, in the bowl, open, for 4 hours. Then it is closed off and placed in the refrigerator for another 12 or so hours, I am shooting for a slight, but, controlled fermentation of the starter. At this point, the starter will have a slight aroma, but, not the strong odor of a true sour starter. I mix up 2 cups of Caputo 00 flour, 1 teaspoon of fine salt, 1.5 teaspoons of a very good olive oil and an additional 1/2 cup of warm water. This is all tossed into the mixer with a dough hook, and worked for 10 minutes. The dough should pull cleanly from the bowl. I go straight to a oiled bowl and cover with plastic wrap, then into the refrigerator for another 24 hours.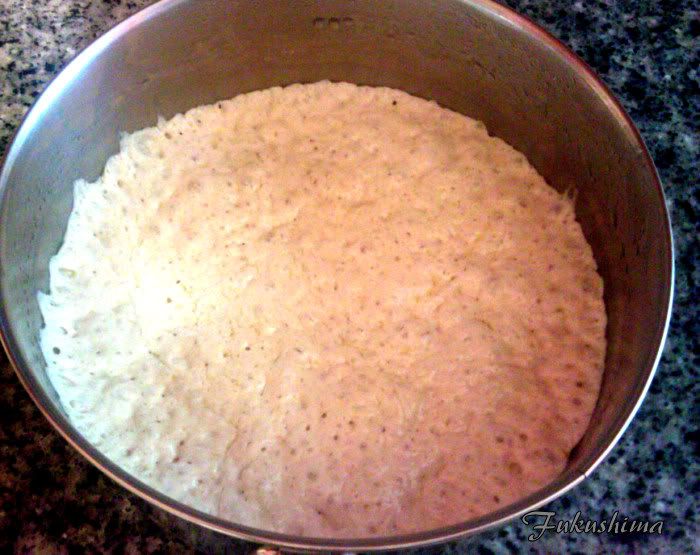 After 24 hours, sooo bubbly
It is then time to form the balls, one for a large pizza, or four for a smaller 9" pie. Let them proof for a few hours. I like to proof my dough in a pan, covered loosely with plastic wrap and in a cold oven, it adds a little stability to the process of proofing. Here is the dough for proof.
Dough balls, they look so good at this point
Once they are proofed, the balls will have spread out, this is a very soft dough, it really needs to be handled with floured hands and worked quickly. It has a lot of spring, so it is ideal for a thin roll out or pulled crust. I worked these out to about 9" or so, topped lightly and onto the kettle running as hot as it would go, with lump and apple wood. The pizzas were cooked on a cast iron pizza pan, which works great for this. I will line the top of the kettle with a little foil, this aids in browning.
Oh, and the sauce, well, everything, this is the season of plenty in California right now, so the sauce was a raw sauce of seeded and pureed organic Early Girl tomatoes, basil, Italian Parsley, a very good olive oil and a little organic garlic.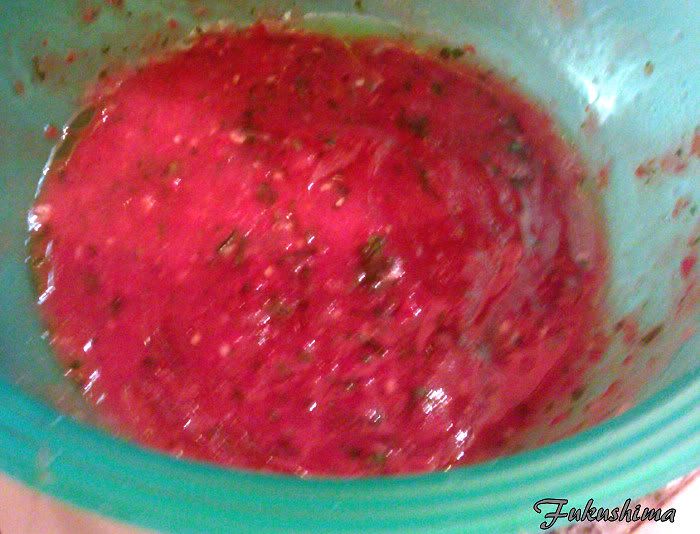 This along with some great cheese, Maldon salt flakes, fresh ground pepper, makes for some great pizza. For instance...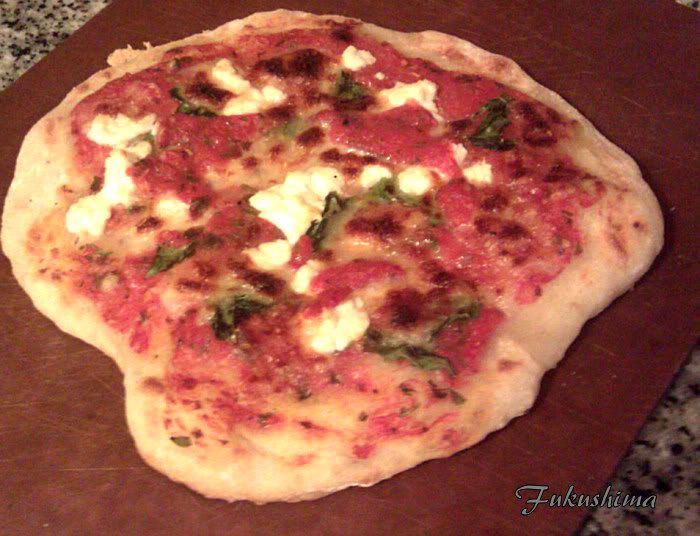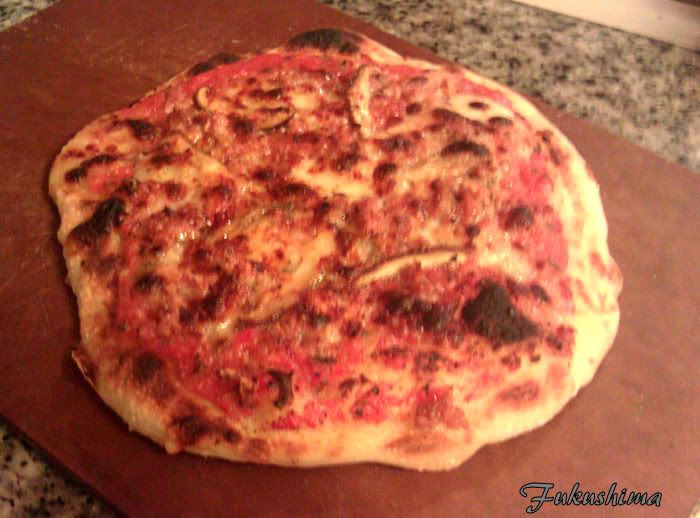 The dough performed beautifully, had just a hint of sourness and sprang nicely in the heat, the crisp surface and tender sponge worked great. The sauce was exceptional, just cooked, it was sweet and sang of tomatoes, the herbs and cheese working just off the edges. It was just an excellent cook.