Tonight, nothing fancy, if you grew up in 1960's or 1970's America, you knew this dish. It was a staple of the Cantonese restaurants the popped up throughout the vernacular landscape of America. Like Chop Suey, these were dishes that were more typical to America than to China. Yet, this is the place I grew up, and this is one of those dishes that define comfort for me. In truth, it is an simple, hearty and delicious plate of food, something people doing manual labor would welcome.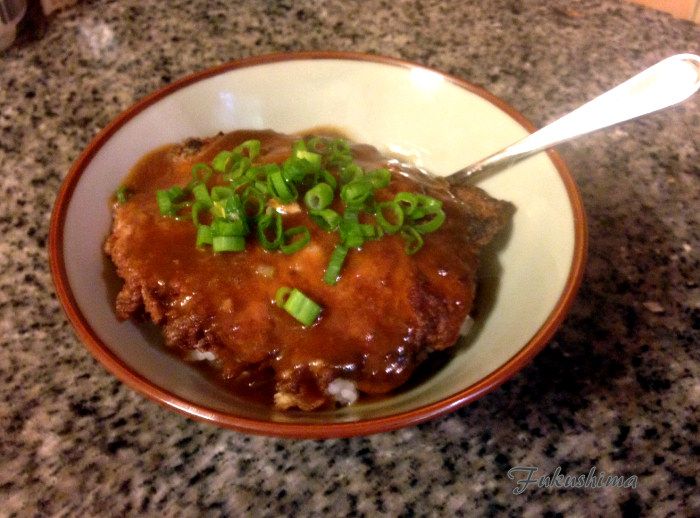 Old-style Comfort, Chinese-American style
My version, like the original features egg as a binder and the main protein, a small amount of shrimp for taste and aroma and a load of vegetables. A normally simple brown gravy would top this dish, I kinda riffed on that, as I had a few things to use up.
Egg Foo Young Egg:
3 XL eggs, whipped
1.5 teaspoons flour
1/2 teaspoon baking powder
1-2 dashes dark soy sauce
1/2 teaspoon Hoisin
Combine all ingredients, let sit at room temperature.
Egg Foo Young Filling:
3 stalks scallions, green sliced, white chopped, separated
2 cloves garlic
1/2 teaspoon grated ginger
1-1/2 cups bean sprouts
2 Shiitake mushrooms coarsely chopped
1/4 cup finely diced celery
Toss all ingredients in a hot wok to wilt vegetables. Limp but still with a little crunch. Remove and cool. Add to egg mixture.
Egg Foo Young Gravy:
1.5 cups chicken broth, or water
1 teaspoon beef base (or demi-glace, go crazy!)
1 tablespoon Dark soy sauce
1 tablespoon Hoisin, or half/half Hoisin and Doenjang (fermented bean paste)
1/2 teaspoon fish sauce
1 tablespoon rice wine vinegar
1/2 teaspoon agave syrup or glucose syrup
3 tablespoons cold water
2 teaspoons corn starch
Heat first 7 ingredients up to combine to a low simmer. Once it is at a simmer, combine cornstarch and water, add to other ingredients and simmer to thicken.
Too cook the omelets, I like to add a little bit of the egg to coat the vegetables, and keep the rest of the egg mix separate. Using a wok, add 1/2 inch of oil to the bottom, you may need more as time goes on. Add 1/5 of the vegetables to the hot oil and pour some of the egg over the vegetables. Let it fry over low heat until the omelet forms on the bottom. Add a little egg mixture to the top and flip over. With a little practice, this is easier by flipping the wok. Cook until golden brown. Store under a low broiler and repeat process until done. Serve over rice.